Since the very beginning of Tusenö our goal have been to create the best watch possible at a great price. We prefer craftsmanship over mass production, timelessness over trend and the fact that you will meet very few people wearing the same watch as you.
As watch enthusiasts with our own brand, we have the luxury of being able to create exactly the watches that we would like wear ourselves, whilst still keeping a close communication with our exclusive Tusenö customers. That way we can know precisely what they want to see from us in future models. It looks very exciting.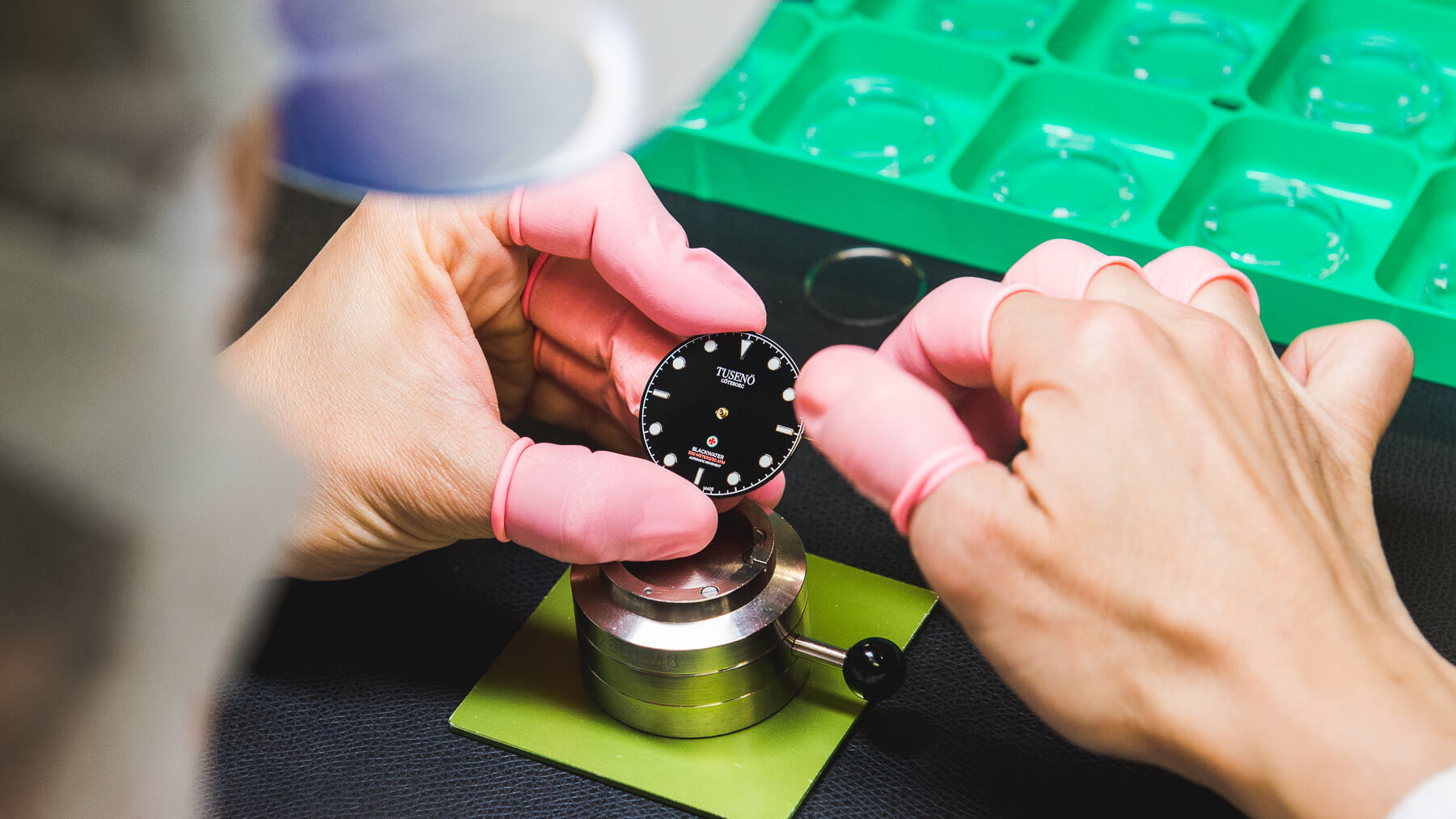 Picture from one of our visits to the manufacturer in Switzerland.
The focus will be high quality, automatic models that will be developed together with our talented Swiss watchmakers. That is what our customers and ourselves want to see. Solid quality, specifications that will match the Swiss giants and a unique design, at a price far below the competition.
The thing that makes us most happy is hearing from our customers. The customer spectrum extends from the novice all the way to the complete opposite, the enthusiasts with incredible watch collections.
From the watch collector we hear that they love our watches as a complement to their big brand pieces. The novice falls for the clean lines and that fact that we do not cut any corners when it comes to materials, despite the pricing.
One of many watch enthusiasts, and customers, visiting us in our showroom in Gothenburg, Sweden.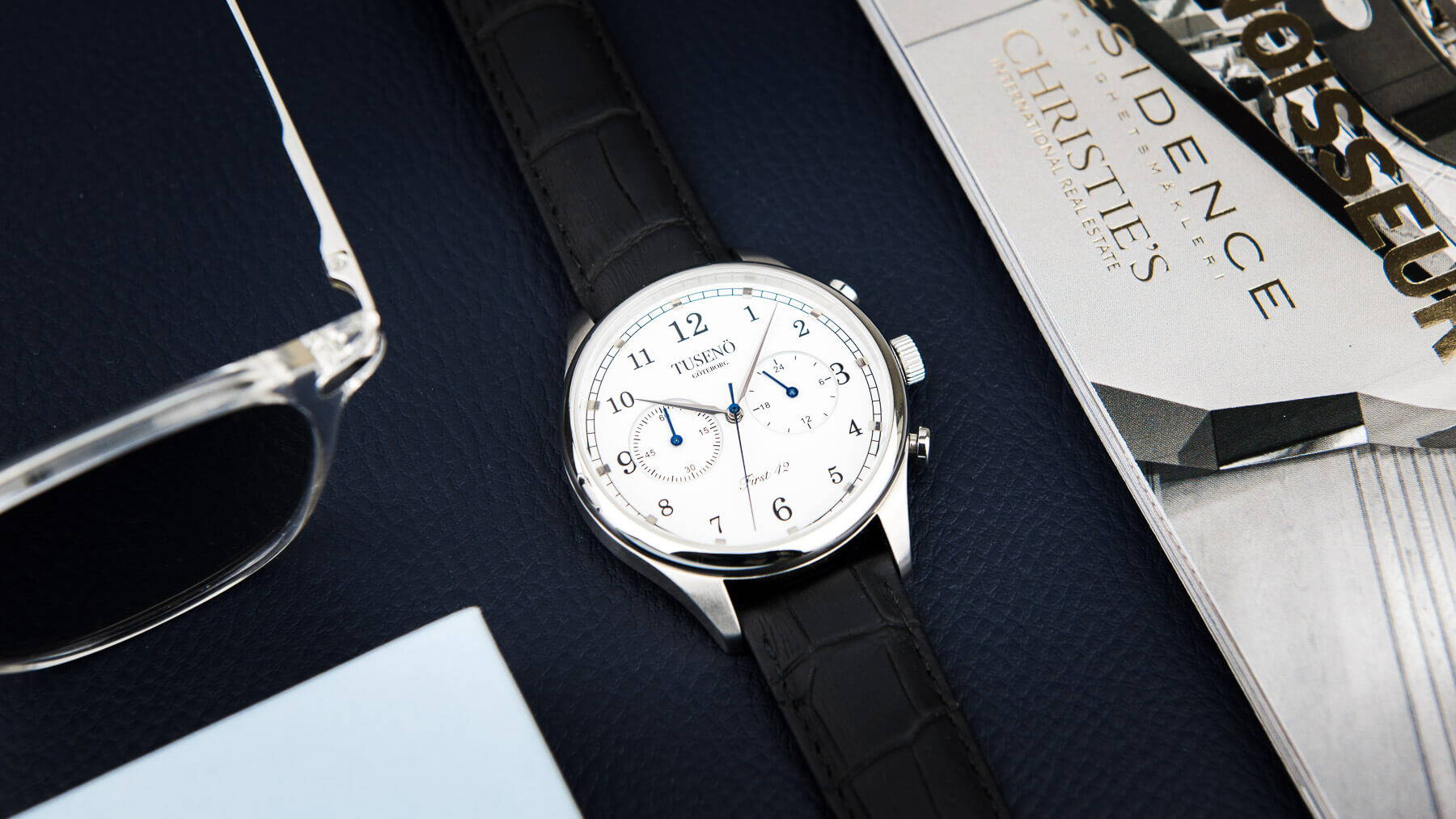 The classy silver/white First 42.
Today most of our customers fall for our watches from the First series. With exciting specifications such as a Japanese hybrid movement, Finnish 316L surgical grade stainless steel, AR coated sapphire crystal and a large selection of high quality straps, it's easy to see why. You simply get a lot of watch for the price.
Our goal with Tusenö? We will become the number one manufacturer of high quality watches with a combined production in Sweden and Switzerland - and we will not stop until we reach that goal.
JOIN US ON OUR JOURNEY
The bestseller First 42 in rose gold/black.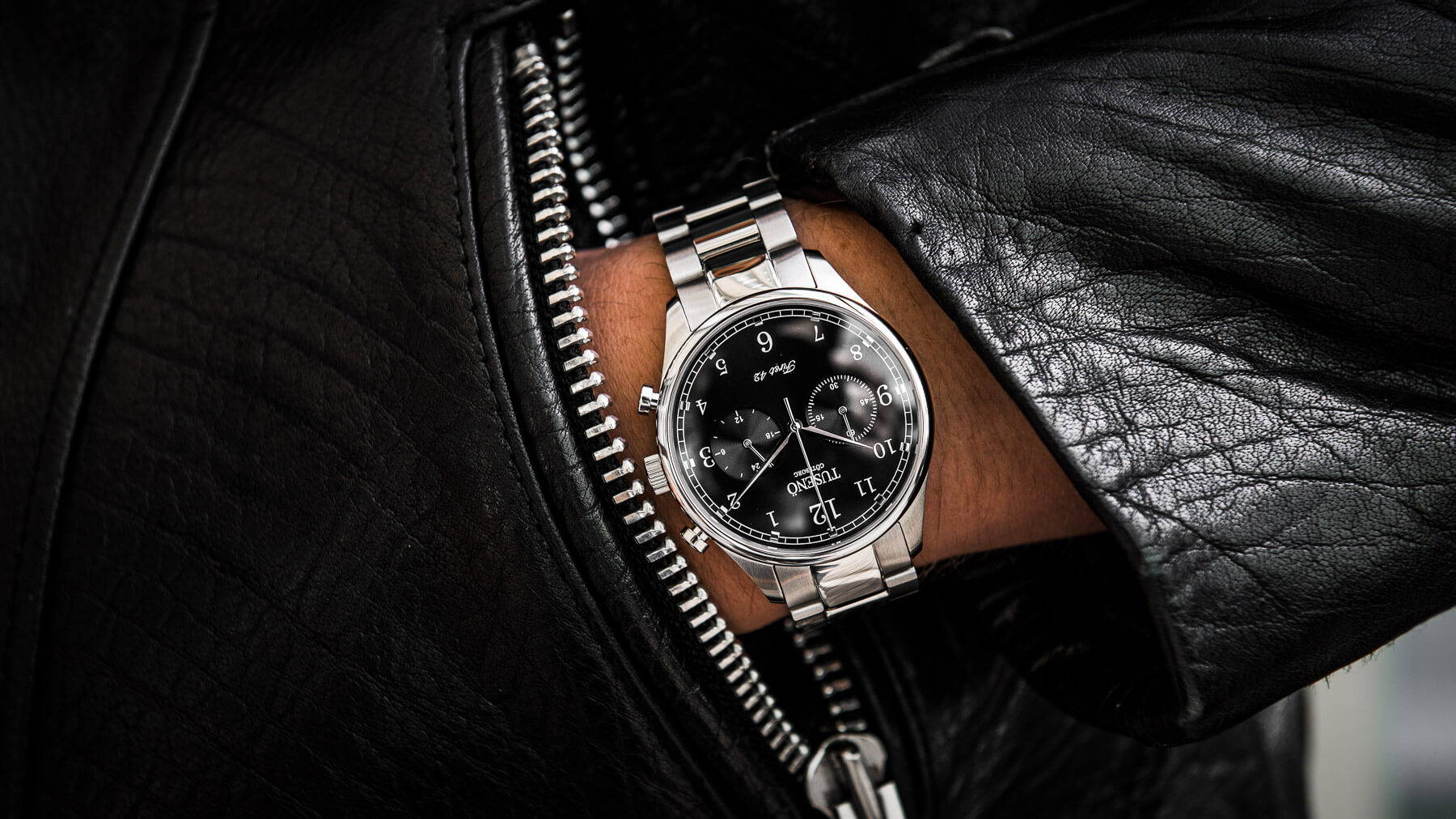 Since September 2019 First 42 is available on a steel bracelet too.